#1
Add and Manage your clients in one place
Easily add your clients to our client management tool for recruitment.
Amazon Inc.
(25k+ employees)
Apple Ltd.
(10k+ employees)
#2
Add Clients' Contacts to our client management system for recruiting
Keep your communication tidy by adding, editing, and managing your contacts in the specific company.
Company contacts
Keep communication tidy by adding, editing and managing your contacts

Company Contact (Human Resources)
james.arthur@amazon.com
Edit contact
Delete contact

Company CEO (Decision Maker)
jane.cooper@netguru.com
#3
Create and manage New Job Openings in your recruitment CRM database
Add new job openings from your client, put in the job terms according to your client's template, and add new ones when required.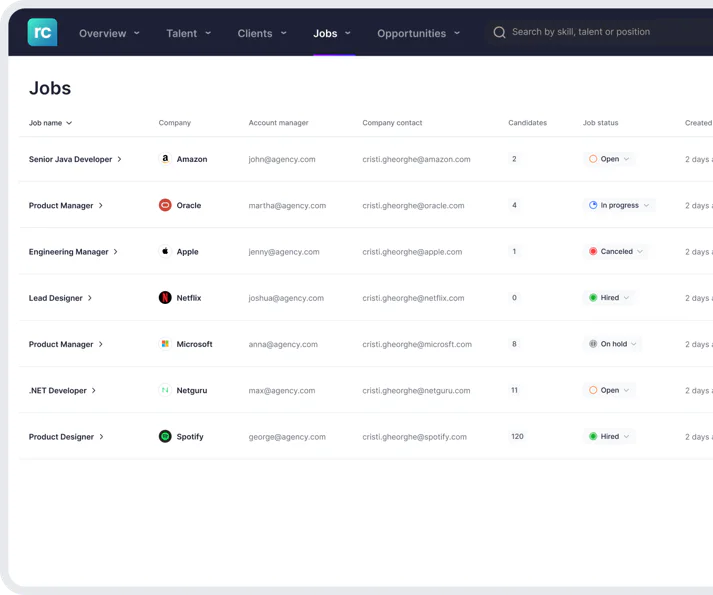 #4
Manage your Fees and Terms for each client
Create individual terms template for each client, and save it for future use in our recruiting agency CRM.
Team templates
Manage your fees and terms applicable for job placements
Get started with this Free Recruitment Software
To manage your clients and candidates faster
Get Started for Free